Member Spotlight
Education
 In our first Member Spotlight Series, we interviewed Xavier Leadership Center's Director, Carol Turchick. She gave us the background on what they do including their popular programs Six Sigma, Lean Certificate, and Project Management.  
What is your position at the Xavier Leadership Center? 
I'm the Director of the Xavier Leadership Center. I've been at Xavier for just over five years. 
When was this Leadership Center established? How long has it been around? 
The Xavier Leadership Center has been around for over 50 years. The business community used to come to the business school at Xavier and asked for expertise from the faculty, marketing, econ, finance. A lot of times they would say, "Do you have anyone at Xavier that can help us do process improvement? Or look at our marketing strategy?" 
So, businesses in the area will come to you for help on marketing and business strategies and such, correct? 
I would say in our current form, the majority of the services that we provide our professional development, coaching, and consulting.
Is there a difference between the Leadership Center mission and Xavier's? 
The only difference is that we focus on professionals that are not undergraduate or graduate students. They are already in the workforce. We help continue that lifelong learning and developing them as professionals. 
We have a very experiential format. It is not just content-driven. They do interact with people from other companies or in a private setting with one organization. They would do activities within that learning to have that experience to take back to make an immediate impact.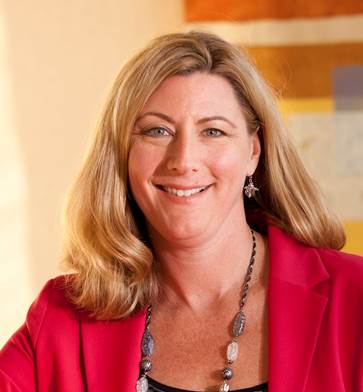 Carol Turchick, Executive Director of Xavier Leadership Center
That's interesting. What kind of students or clients do you get in the Leadership Center?  
We do professional development in two ways:
We have what we call our Corporate University. We have a schedule of classes in the Fall and the Spring. Anyone from any organization can sign up and take a class with people from other organizations. The benefit is you do learn from others outside of your organization, how they handle problems, how they do process improvement, what's worked, what doesn't. It is also a very, very strong network. 
We also deliver those same programs privately for an organization. The benefit is to take the individuals within your organization and focus very specifically on what's happening within your organization or looking at how do you develop your managers, your leaders, based on what your core culture might be. Then try to figure out the best way forward. 
Why would a company look to you for help? They can always hire a consultant, they could go a different route; so why would you be the best option? 
I think we are a good fit for organizations and individuals because we are experiential, I believe. And also, two things. I think for individuals that come to us and want to take our Corporate University, they are getting a certificate and education from Xavier. And I do believe that it has a status to it. 
Our facilitators are looking at the organization from a cultural standpoint. We ask the deeper questions of why we are doing things and why the organization needs that intervention or support. Where do they want to be when we're finished with that engagement? I think it is looking at the whole person, and you can also transform that into the whole organization. What are you trying to accomplish? And then, how can we take that business acumen, leadership skills, and process improvement that we provide and make it right for that person or organization?
"We ask the deeper questions of why we are doing things why the organization needs that intervention or support and  where do they want to be when we're finished with that engagement."
Minus COVID-19, we'll have that question in a moment, in a typical day, what's a challenge that you're running into often involving either training, consulting, or any challenge in general? 
A challenge for us is people knowing about the Xavier Leadership Center. We have many clients and we engage with many individuals. We often hear, "Wow, I didn't even realize that you did this." Or, "I didn't realize how flexible your group is." Or, "I didn't understand how flexible you were with providing what it is that we need." 
I would say also, the challenges that we're hearing, and that we're commonly asked to help with, is that we're in a unique time. There are multi-generations in the workforce. People are being asked to be in management roles sooner than in the past. So, that creates a situation where they have had less experience. Maybe not as much leadership development in the necessary skills.
We are asked, "How do we develop our managers? How do we have them manage others and be successful in doing that?" So, a lot of our focus is on that soon-to-be-manager up to that executive level. That's where we find that we can bring these people together and have them experience the skills and the learning; these organizations feel that immediate impact.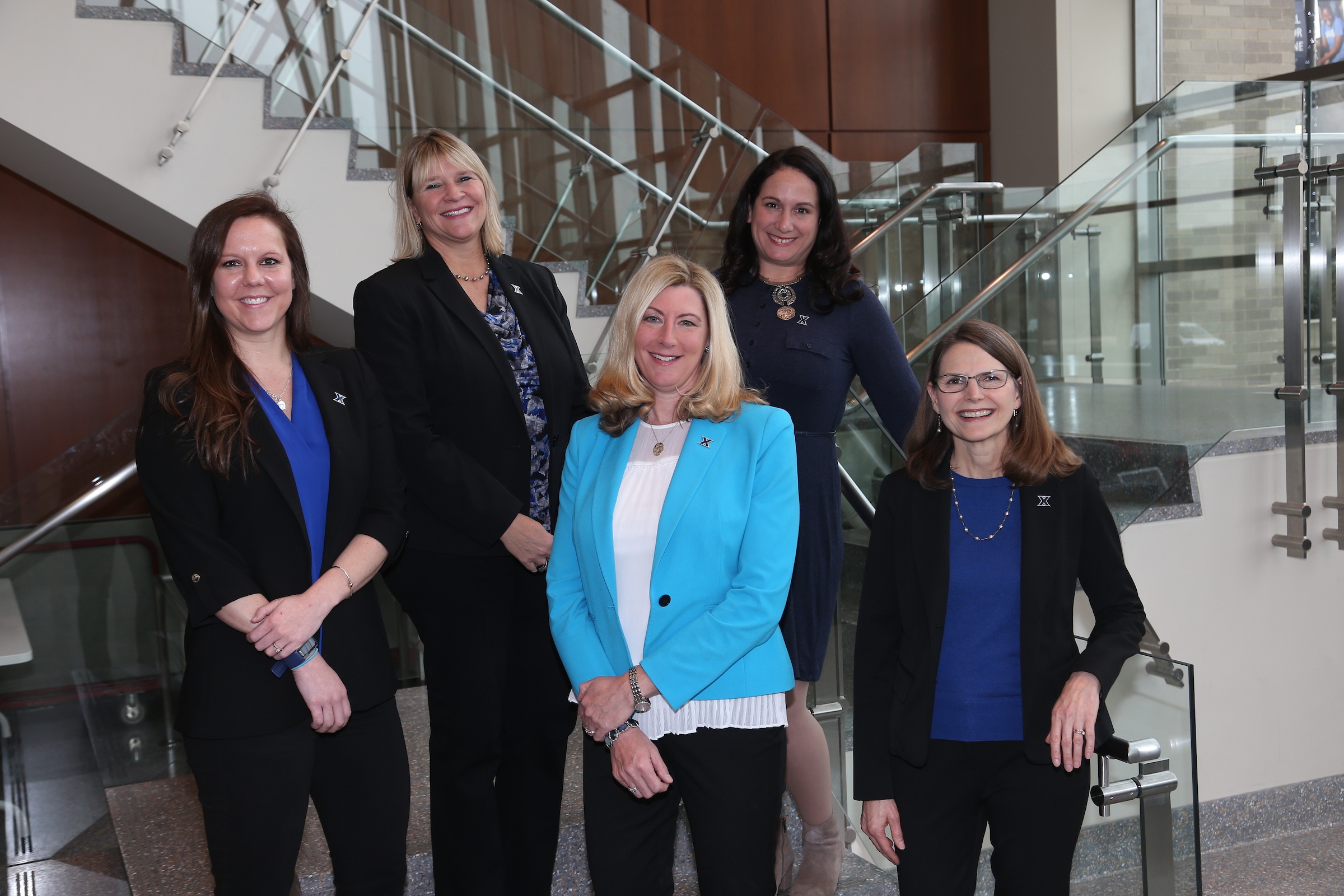 Xavier Leadership Center Team
What have you been doing while this pandemic has been happening? Have you been doing things online? 
We moved our Spring Corporate University to an online format. And we are so grateful to our facilitators for sticking with us and helping us. They are a part of our team. I will say, I feel like, for our participants, for them to be able to continue with that professional development during this time has been invaluable. 
I was thinking that it's a really good time to ask for help. Because many people don't know what to do, especially without the experience of being a manager. They might not know how to handle the situation. 
There is a lot of managing virtually and emotional intelligence skills needed. I would say thank you to our participants because they also have been super flexible and understanding that we also don't have control. And this is not the way we would want to be. But they have also very much leaned into the programs, been online, and been very engaged in the program.
Having the transition from being in person, inside a building, to online. What are some things you've learned or struggled with doing things virtually?
We have always prided ourselves on engagement. So, having people in the classroom or a room together sitting and doing activities is something that has always set us apart. It's the mind shift to say, "Can we still do that in a virtual format?" Because that is who we are and that is our brand. We have had to be creative and understand that we can do that in a virtual environment. And I feel very comfortable that we've been able to replicate that the most we possibly could in a virtual format. 
The feedback that we've heard is, "Wow, I didn't know that it could be that engaging online." But our facilitators have done a great job. We have breakout rooms. We have breaks during that time where they go do something on their own to kind of think about stuff, and then bring that back to the group.
We have no idea what's going to happen in the next couple of months with the pandemic, but would you continue the virtual training even if the pandemic suddenly just disappeared, all back to normal? Would you continue using some aspects of virtual learning?
Yeah, that's a great question. We already had talked to our customers and knew based on the customer feedback that we did need to have some virtual components. From a time standpoint, does it make sense to do certain things virtually? I think the pandemic just propelled us a few years ahead. 
I do see the benefits of online and virtual experience. We found one of the greatest opportunities that we have is that Xavier alumni across the county can now participate in our programs. Their staff, teams and their company can also participate in the Xavier Leadership center to develop their employees and themselves. They could not do that before.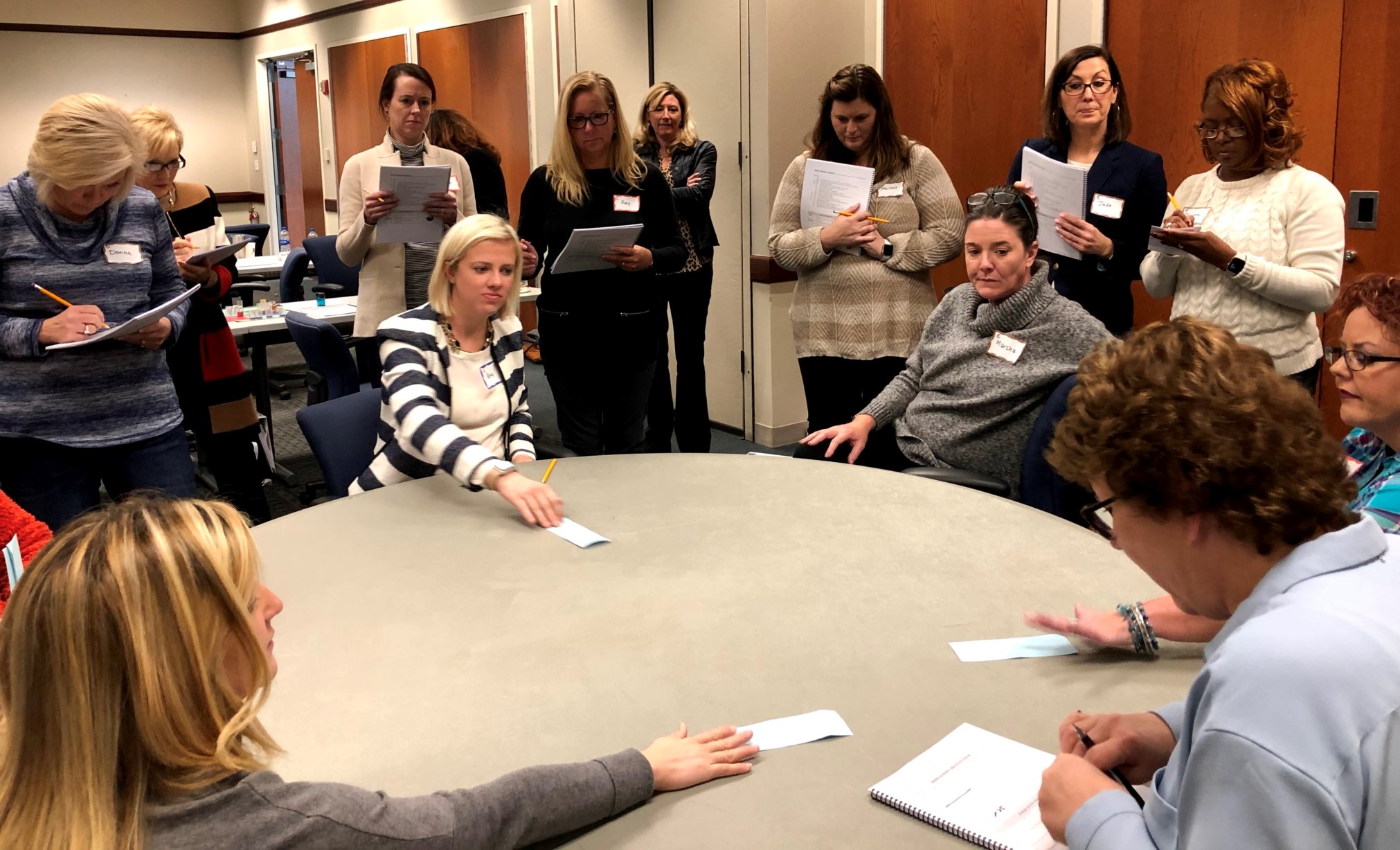 A deeper look into Xavier Leadership Center
Are there any new programs, popular programs, that you'd like to talk about moving forward? 
Sure. Pre-COVID, we did a very large assessment of what we were offering and then working with the business community to see what was needed. We worked with the business community, our partners, and we kind of shifted some of our certificates. We are offering what's called a Manager Development Certificate. It is really for those pre-managers, soon to be managers, to prepare them to step into that role and be successful from day one.
We also have a Leader's Voice. It's a Leadership Certificate for those mid-level managers that are kind of moving into more senior-level positions, to understand the authentic leadership piece, and to make a big impact as they start to move up.
We have also revamped the public sector program which focuses on government, police, fire, agencies within the government. We had one prior, but now we have one that is separated from the business certificate and focused on the needs of the public sector.
We have a Women's Business Leadership Certificate. Last year was our first year. It was 50 Years of Women at Xavier so that's why we launched the certificate. We had 24 women in that program. It was a huge success. It focuses on mid-level managers and people who are moving up in their careers. It is a group of women who come together.
We have and have had for a long time more technical certificates. We have a Six Sigma Program. Six Sigma is a Process Improvement Program, very common to manufacturing and businesses looking at their processes and applying principles to make them more efficient.
We have a Green Belt, which is the precursor to Six Sigma, which is the principles of efficiency as well. We also have a Lean Certificate which looks at business processes and weeds out any duplication and makes that process more efficient. We have Project Management, which is one of our best-selling programs.
I would say, where our program stands apart is that for people who are not planning on taking that exam but just want to be a really good project manager, it is a perfect program for people to develop their project management skills, even if they are not going to be a project management professional.
I am curious when you say "facilitators". What does that entail? Are they professors? Are they who that retired from companies that have experience? Who can be a facilitator?
It is all of that. The Xavier Leadership Center facilitators are a combination of business practitioners, people who have retired from companies, and have a subject matter expertise, and then in a few cases, we do have faculty that will teach in our programs. I would say we do want to work with people who have that subject matter expertise and have practiced that in the world. So, most of the faculty that are part of our program also have been in roles for which they are teaching.
So, Carol, being the Director, what are some challenges for you in your position?
Currently, in the normal, no matter what, the challenges are communicating how helpful, how engaging, and how much the Xavier Leadership Center can make a difference. That is getting to the right people, helping people understand. You know, you struggle with problems so much and we're so passionate about what we do. We're just like, you know, "Let us help." We love it when we can be the solution to what companies are struggling with.
We are a very lean team as well. So, we're very efficient, but small. We appreciate partnerships, as we have with you, to get that word out. I would say in the now, my biggest challenge is really how do we move forward in a way where we've had to learn a lot of technology which we did not use before. How do we communicate that this will be a very good experience that you should invest in at this time?
We have found that in this virtual format, people have to engage differently because you're there. If you are in a classroom, you don't necessarily have to show up.
Well, I think that being in their environment, at home, is probably making them feel more relaxed too. So, they feel like they can engage more. Even though they are with people virtually, in a virtual room, they are not necessarily in person so they feel more comfortable speaking up, saying things, or typing things, for example.
I think that is true. I think people are much more used to being online now than if we would have said, "Hey, we're going to have a class online." People wouldn't understand what that can do. But I think now because everyone has been online. They do understand the power of that connection. And then you know, we struggled with what they were calling online fatigue, right? Where people are just online all day. And it's exhausting. You are in a square online all day long. It's a different type of tired.
Thank you for this interview. This is my last question: What made you decide to join the Japan America Society of Greater Cincinnati?
We see the value of partnering with organizations that also have a mission to support the business community. We did have a relationship with Anne Golden. In conversations with her, we understood the value of an extension of what you are doing to bring to your membership what we are trying to do with those same companies, same organizations.
We know that they have similar needs and your members have a focus on, how do they lead? How do they become successful organizations? Also, with a caveat that they have different cultures that they are incorporating, they are focused in a very particular way on how they drive business, profits, and those types of things within their organizations. It's a community, and we feel we have a product that can benefit them as well.