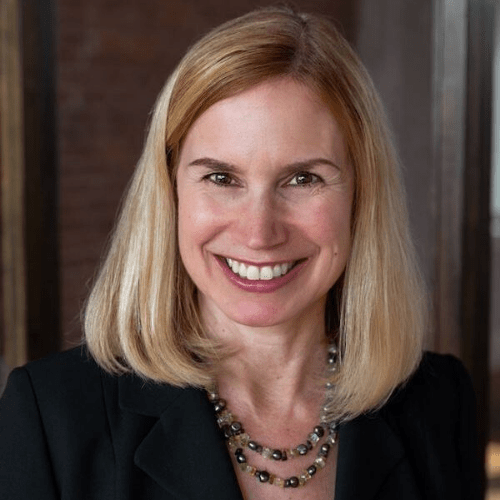 Anne Golden
Executive Director
Anne is originally from the state of Maine and has lived in Cincinnati since 1997. She joined the JASGC as Executive Director in 2016. Before that, she spent 18 years working at Xavier University. For 12 of those years she was in charge of creating training and development programs for corporate clients from Japan and Latin America. She later spent 6 years as a faculty member in the Department of Classics and Modern Languages. She has an M. Ed in Student Development in Higher Education from the University of Maine (Orono, Maine) and a BA in Sociology from Bates College (Lewiston, Maine). She is also a graduate of the Coaches Training Institute (San Rafael, California). She got her first taste of Japanese culture by spending 3 years in Kumamoto Prefecture as part of the JET (Japan Exchange & Teaching) Programme. She considers herself a lifelong learner of Japanese culture and society. While she currently manages a wide variety of tasks for the JASGC, Anne particularly enjoys her role as "Chief Event Planner." 
Anna Thorner
Digital Media Specialist
With bachelor's degrees in International Studies and Japanese, Anna studied abroad at Gifu University her junior year, and after graduating lived in Okazaki and Gifu, Japan, for three years. While living in Okazaki, she worked for the Board of Education, creating an English curriculum for 5th- and 6th-grade elementary school students. A continuous learner herself, Anna passed the level 3 Japanese Language Proficiency Test (JLPT) and is studying to take the level 2 test. She also developed a hands-on workshop to demonstrate  "Karesansui," the art of Japanese dry rock gardening, which is now offered through the JASGC. Currently her primary occupation is designing and helping to maintain websites as well as assisting organizations in better understanding and managing their social media.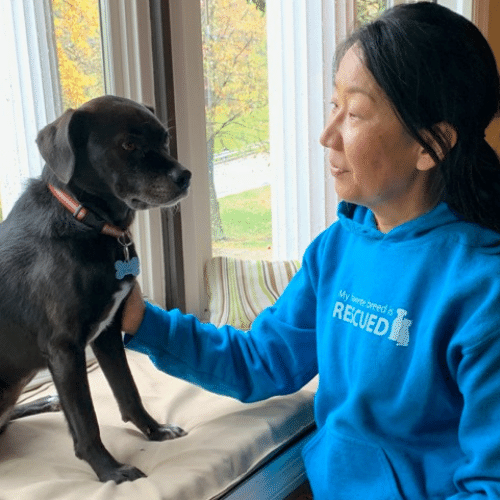 Shoko Konuma
Program Assistant & Translator
Originally from Tokyo, Japan, Shoko moved to Cincinnati with her husband Kaz in 2009 when she started to be involved in Gifu-Cincinnati Sister City relationship. She has worked as a translator/interpreter in medical, automotive, and public school settings, and as a Japanese speaking guide for inbound travelers including business and leisure visitors to this region. She was appointed by Gifu City in 2018 as a Sister City Representative in Cincinnati and continues to play an active role in the partnership.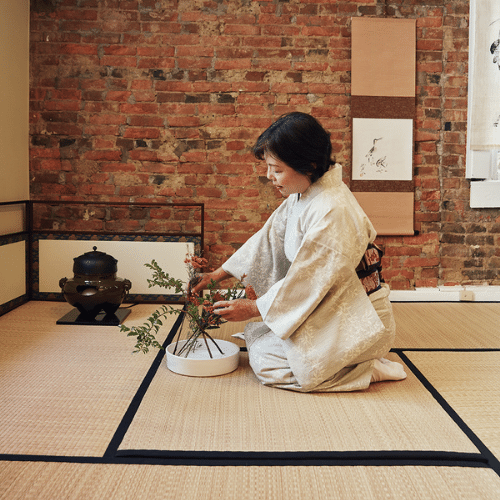 Teruko Nesbitt
Presenter & Japanese Instructor
Teruko Nesbitt was born and raised in Japan and has been living in Cincinnati since 1997, where she has been engaged in a wide variety of work related to Japanese language, culture and business.  She holds a BA in English and American Literature from Kobe Kaisei College, an MBA in International Business from  Xavier University, and a Post- Baccalaureate Paralegal Certificate from the University of Cincinnati.
In addition to her degrees, Ms. Nesbitt has also studied at Simul Academy International in Osaka, at the Monterey Institute of International Studies, the Simultaneous Interpreter Short Program in Monterey, CA, at the Inter Osaka Language School Interpreting Course in Japan, and at the School for International Training, Vermont, USA.  She has worked for many years as an interpreter and Japanese language instructor.
Ms. Nesbitt holds licenses as a Sogetsu Ikebana (Japanese Flower Arrangement) Certified Instructor, and as a Japanese Calligraphy Kana 3-Dan. In addition, she received a Urasenke Tea Ceremony Beginner Accreditation in 2018 and continues to actively study that art.
In addition, Ms. Nesbitt currently represents the Cincinnati area for Japan Intercultural Consulting, headquartered in Chicago, and helps Japan-related businesses be more successful in their cross-cultural interactions and business dealings.