Bridging Japan & America
To foster business, cultural and social connections between Japan and Greater Cincinnati.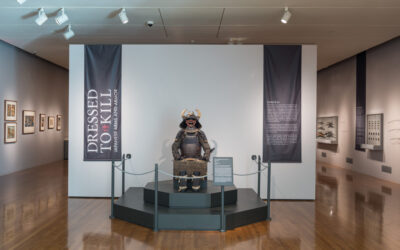 Image courtesy the Cincinnati Art Museum
read more
Donations are a key part of sustaining this Society.
Why Should I Become A Member?

Experience Community
We host a variety of events throughout the year that focus on business, social networking, and cultural learning. You can be updated on events plus gain access to discounted tickets to popular events such as our Bonenkai and Annual Gala! We also have several events each year that are exclusive to members. These include our JASGC Members Happy Hours and our Shinnenkai. 
Customized Assistance
Our Society can help with your specific needs across the Cincinnati and NKY area. Examples include referrals to professional translators, attorneys, accountants, and other service providers. We can also introduce our members to individuals who can help them with language- or culture-specific needs. 

Brand Visiblity
Our directory is available to all corporate, small businesses, and non-profit members and includes the option of displaying your logo, a link to your website, and a Google map showing your location. 

Business Networking
Opportunities to network with local Japanese and American companies to grow your network and expand your business.

Educational Resources
We have a network of experts on various Japan-related topics to grow your understanding of Japanese culture. We can arrange presentations and hands-on workshops for your group.

Future Relationships
You will be a part of a community that will always be available to you, encouraging long-lasting relationships that will help you in your business and personal life.
Become a Member
Members receive discounted tickets for our events, and several of our annual events are members-only. Anyone can become a member.
Participate in Events
We organize a variety of events every year online and in-person. The best way to get involved is to join some of our events and meet other members.
Donate
Your generosity makes our work possible. You can make a one-time or recurring donation.
Feedback From the Cincy Community
JASGC's 2020 Gala was a fantastic event, even though it took place during COVID. The speakers were amazing, and I sincerely appreciated the fact that not only did we have a translator, but English questions were translated in real-time to the Japanese guest speakers, and the Japanese questions and answers were translated into English. It was as similar to being in a conference room as it could be, given the circumstances. That said, having the conference online also allowed the attendees to ask questions of the speakers in a way that is much more difficult in an in-person event. JASGC really outdid themselves!
Testimonials
Some things people say about us…
Gary Eith, Ed.D., President Japan Research Center of Greater Cincinnati
The Japan America Society of Greater Cincinnati (JASGC) is indeed a special organization for the entire region supporting businesses and organizations throughout, with any interest or need related to Japan and the Japanese.  I have personally witnessed the willingness of the staff to assist wherever possible, organizations such as the Greater Cincinnati/Gifu City, Japan Sister City program, the Lafcadio Hearn Society/USA and the Japan Research Center of Greater Cincinnati amongst others.
Last year, the Center had several anniversary programs and the JASGC supported all of them, with promotion, publicity, and attendance.  They all were successful due in large part to the support of the JASGC.  The last program of the year was a very special one, traveling from New York to Cincinnati To New Orleans, requiring considerable logistical and promotional/organizational support with the involvement of many local organizations. "Kwaidan" was offered in Cincinnati with the Hearn Memorial Museum and the Hearn Society from Matsue Japan at the Cincinnati Art Museum and it would not have been accomplished without the JASGC's capabilities and support!  Our friends overseas continue to complement Cincinnati for what was accomplished that day.  So, a special thank you, to the staff and the board and the organization for all you do for us, and for the region.
We truly live in an interdependent world.  Americans need constant reminders of that.  Organizations such as yours help bring us closer together while supporting the region.  I hope in these trying times of the pandemic, that your organization continues to prosper and to grow, because if it does, it also means that we, in the region will be the beneficiaries.
Kaz Sato, President of Japanese-American Citizens League (Cincinnati Chapter)
Cincinnati Chapter JACL (Japanese American Citizens League) has been established as the organization for Japanese Americans after World War II by Japanese Americans who were released from concentration camps to settle in the area. Our parent organization established in 1929 is the foremost civil rights organization for Japanese Americans and other Asian Americans.  When the Japan America Society of Greater Cincinnati was established in the area, we joined JASGC as an organizational member.  Our groups have much in common, being interested in things Japanese and Japanese culture. 
As a small organization, we are glad to have JASGC and we enjoy supporting the various programs it provides for the area.  At the same time, JACL has the history and experience of the matters related to civil rights and other social issues. I strongly hope that we will be able to continuously cooperate with each other to make Greater Cincinnati a great place to live and work for Japanese diaspora, Japanese Americans, and other Asian Americans.
JACL(日系米人連合)シンシナティ支部は第2次大戦後、強制収容所から解放された日系米人で当地に定住した人達によって結成されました。我々の親団体に当たるJACLは1929年に設立された日系米人と他のアジア系米人の市民権を守る団体です。グレーターシンシナティ日米協会が当地に設立され、我々も団体メンバーの一員として参加しました。我々二つのグループは日本に関係すること、また日本文化に興味を持つという共通点をもっております。
我がJACL支部は小さな団体ですのでJASGCの一員として、JASGCの催す色んなプログラムを喜んでサポートしてきました。同時にJACLは市民権問題、他の社会的問題などにつき歴史ある経験を持っております。今後ともに我々二つの団体が互いに協力し合ってグレーター・シンシナチを日本からの移住者、日系米人、それに他のアジア系米人にとって住むのにまた働くのに最適な所に出来たらと思います。
Kenji Shiota, Shiota Realtors LLC
I have joined the JASGC to meet new people and also keep in touch with other members.  The organization has helped me a lot both in my business and also personal life here in Greater Cincinnati and it plays a huge role for the local Japanese American community.
 So, if you are new to the area or looking for a lifelong friendship, come join us, and let's meet at one of our events!  
 "シンシナティ日米協会には新たな出会い、そして以前から面識がある人たちと、定期的に近況報告をする機会を求め参加しました。結果的に自分自身のビジネスにも役立ち、また個人的な友人もできましたので日米協会には感謝しています。
 以上、シンシナティに来られて日が浅い人、もしくは公私ともに交流の場を広げたい人等、是非気軽に参加してみてください!"
Yoshie (Mia) Tsuruta, Attorney at Law, Ishizaka Law Office
I was a member of JASGC for a year from September 2019, when I was a law school student at University of Cincinnati. Being a lawyer in Japan, I was interested in the Japanese community in America and wished to provide legal advice if they are in need of it. Also, I wanted to meet business people to become acquainted with international business transactions. I joined JASGC as I found it the most efficient way to build the network with those people. JASGC offers a lot of fun and informative events all through a year for business, culture and community. I wish I could have participated in more business seminars, which I found very informative, but I could not make it because I was busy with my study for one reason, and for another reason, I did not have a car to reach the sites.
It was very unfortunate that many events including the planting of cherry trees were cancelled because of COVID-19.
I met wonderful people at JASGC including Mr. Joe Dehner, President and Ms. Anne Golden, Executive Director, both of whom are very warm, kind and respectable. My experience in Cincinnati was significantly enriched by joining JASGC. If you feel lonely in Cincinnati area, or, if you are interested in a cross cultural and international business organization, I recommend to join JASGC.
私は、シンシナティ大学ロースクールに留学していた2019年9月からの1年間、JASGCのメンバーとして数々のイべントに参加させていただきました。日本で弁護士をしていますので、勉学の傍ら現地の日本人と関わり、彼らに特有な法律的問題をサポートしたり、また、国際ビジネスに関わる人々との出会いの場が欲しいとの思いからでした。JASGCはその意味で、現地でのネットワークを築くのに最適な場所だと思います。JASGCは、ビジネス向け、文化的、また地域に向けた楽しいイベントやビジネスに役立つイベントなどを年間を通じて行っている為です。個人的には、特に、ビジネスのイベントにもっと参加したかったのですが、大学の授業が忙しかったのと、自動車を所有していなかったため、セミナーの会場へのアクセスが困難であきらめたことが多々あり、残念な思いです。また、コロナウイルスの蔓延で、さくらの植樹祭を含む2020年3月以降のイベントが、次々にキャンセルになってしまったことも非常に残念でした。
JASGCを通じ、会長のジョー・デンナー氏および事務局長のアン・ゴールデンさんを始め、沢山の方々と知り合うことが出来ました。お二人とも、親切かつ心の温かい尊敬すべき方々です。私の1年間の留学は、JASGCの活動に参加することで非常に豊かな経験になりました。シンシナティで寂しい思いをしている方、寂しくなくても国際的な文化及びビジネスの団体に興味がある人は、JASGCに参加する事をお勧めします。
Alex Hara, Executive Director (retired), JP Morgan Chase Bank
I have been a member of JASGC for over 20 years and have participated in various activities that JASGC has offered. I enjoyed those activities and applaud them for their continuing diligent efforts. Their activities have helped accomplish their Mission of bridging the two nations and bringing the two people together and closer. Their success is the result of the commitment to execute their goals and objectives by the Executive Directors over the years. This leadership is the true driver of this successful organization.