Welcome to the JASGC Blog and News page, your one-stop source for all things related to JASGC and Cincinnati. Here, we regularly post updates on our cultural events, member activities and other important insights into our activities.
In addition to our updates, you'll find news from our partners, publications, and educational webinars about Japanese culture. Stay tuned as we continue to celebrate and share Japan's rich heritage in Greater Cincinnati.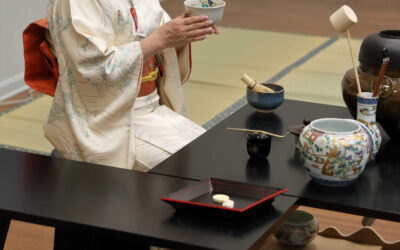 The "Way of Tea" event, hosted by JASGC and sponsored by P&G, successfully immersed participants in the Japanese tea ceremony. Attendees savored matcha, traditional sweets, and learned etiquette. One attendee remarked, "Your generous sharing of this beautiful...
read more