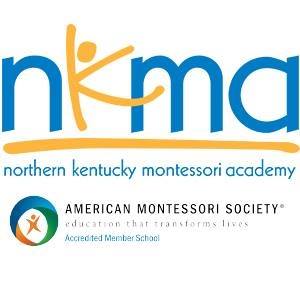 Member Spotlight
Education

Julia Preziosi, Northern Kentucky Montessori Academy Head of School
In our Member Spotlight Series, we interviewed Northern Kentucky Montessori Academy's Head of School, Julia Preziosi. The mission of Northern Kentucky Montessori Academy is to educate children to become respected citizens of the global community by providing a Montessori education of unparalleled quality. In the interview, she gave us the background on the Montessori Academy curriculum, their experiences during COVID-19, and their plans for the future.
You are head of the Northern Kentucky Montessori Academy. What does Montessori mean?
Well, it's Maria Montessori. It's her last name. [Maria Montessori] was the first woman in Italy to earn a medical degree in the late 1800s. And because she was a woman in a very traditional society, the only people that she was able to see as a physician were children, and she started the first "care center," so to speak, in the ghettos of Rome at the time. That's how Montessori education was born, actually.
Is there a specific curriculum for the Montessori Academy?
Yes, there's the Montessori Institute. It's one of the Montessori training institutes in the country that you can either get a bachelor's degree or a master's degree in Montessori.
Would you have to have a major in education, or would it be a major in Montessori education?
Well, it's interesting. So, if you have a degree in something else but you are looking to change your career, or you've been involved in Montessori in some other capacity, and suddenly you've developed this great interest, then you can actually go to Xavier and then get a master's degree in [Montessori education].
With no educational background, like if you had a completely different major from the start?
Yes, that's true. Now, you might have to take some coursework. But [for] the most part, you can teach Montessori. There are also non-university training programs at our school. It's the only one in the state of Kentucky that's accredited, currently.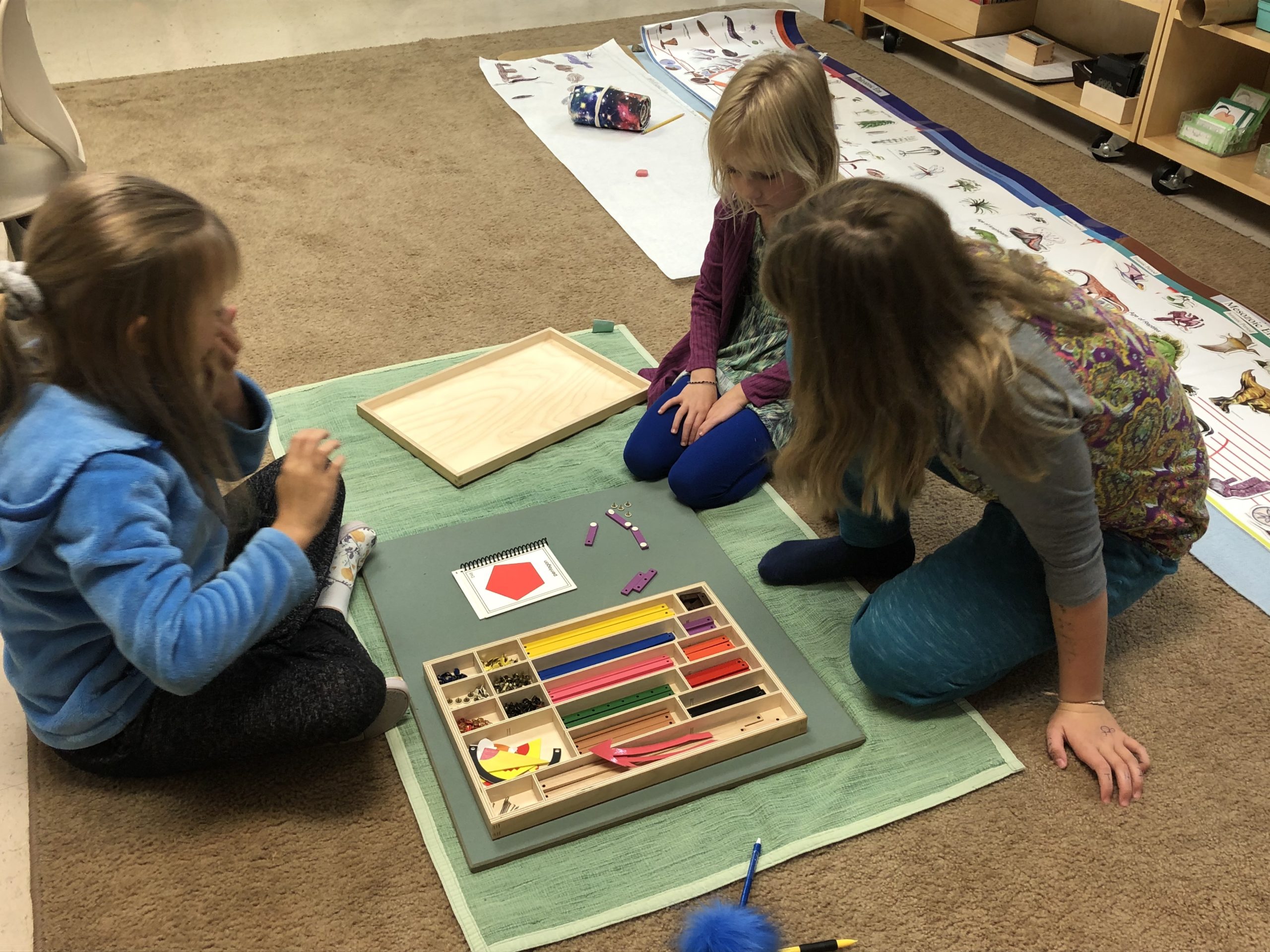 Elementary School, Northern Kentucky Montessori Academy
What's it called?  
It's called the Greater Cincinnati Center for Montessori Education. Sort of grabbed it up about a year-and-a-half ago. It had been a part of Children, Inc. in Covington for a number of years, and their focus is to do something different. We now run not just a school for children, but the school for adults as well.
Are you able to work from home, or did you have to completely shut down your school with no more classes?
It has been such an interesting challenge, and I am so incredibly proud of my faculty and what they have done to bring Montessori education into a virtual setting. It's really astounding because one of the primary distinctions between Montessori education and other kinds of more traditional education is that it's fun. Through the years, there've just been an enormous amount of materials created. We have always stressed the importance of hands-on activity and limiting the number of children. And then, all of a sudden, we were faced with, "What do we do?"
"We're a tight-knit community and a very family-oriented kind of school. "
Yeah, when screen time is all you can do.
It's all you can do. And so, our faculty has just been unbelievable. We're using classrooms. We are using Zoom for meetings, classroom meetings, storytime for children. We are using Instagram. Each classroom set up a private Instagram group that families can join. And we've been doing that, actually, [before] the COVID-19 closure, just for the fun of it.
That's a really neat idea, to have each class have their own Instagram to display their work.
Yes. A game that we've implemented for COVID-19, which has been a favorite of the children, is called Marco Polo. One person does a recording, and then another person looks at the recording and responds to the recording by making their own recording. And the children have just loved it because they're recording messages to their friends. They're singing happy birthday to each other. They're showing things that they've been doing in their neighborhoods, taking hikes in the woods. It's really been unbelievable.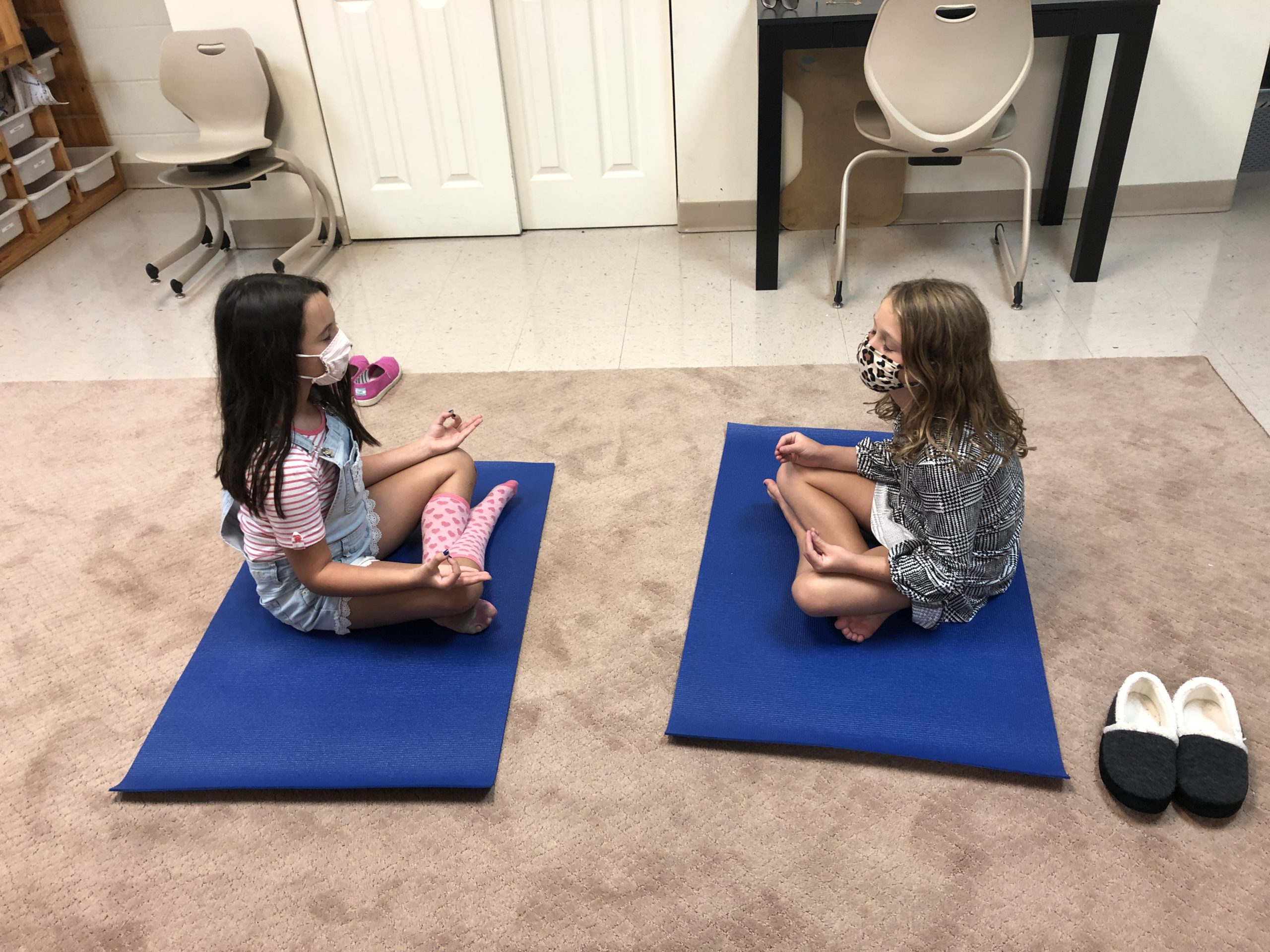 Students practicing meditation during covid-19
It seems like your students are really connected with each other.
We're a tight-knit community and a very family-oriented kind of school. We have a little over 90 students, ages two to 12.
The other thing that makes it that way is it's a non-graded program. This allows for a lot of individualized work. For instance, we've had three-year-olds who come in really interested in reading. If that's what a child is interested in doing, in Montessori, you don't say, "Well, you're not old enough to do that yet." Same with math.
They'll go through what Maria Montessori called sensitive periods, and it's a time of heightening opportunity within a child's innate drive to learn something. You follow their interests and you take advantage of them. When their interest is high in language, you do a lot of language with them. When their interest is high in math, you do that. This allows for a lot of individualized work, and also a high mastery over a three-year period.
You also have children in preschool who are in the same classroom with the same teachers for three years. Now, the toddlers (2 years old) are set up a little differently. But the preschool is a three-year program and then elementary is divided into lower elementary and upper elementary. So, your first, second, and third graders are grouped together; your fourth, fifth, and sixth graders are grouped together.
This grouping also gives those older children a real sense of what it's like to be a leader, and they also develop an unusual sense of empathy and compassion for others because they develop this layer of social sophistication that's unique. Because they're in a room with three-year-olds, four-year-olds, five-year-olds, they start to sort of innately understand the developmental differences.
That's really interesting. You also said that the grading system is different than other schools. So, what would happen if your child attended a Montessori school, but then you had to move because of a job? How would you be able to put your child in the correct grade?
Well, that's a very good question and one we get frequently. Just because we don't grade children doesn't mean that we don't do evaluations. Our report cards are just long, detailed, usually the description of each [student's] learning in certain areas, and they're social, emotional [development]. It's sort of like reading a mini "biography" report card. We just don't do letter grades. The only testing we do is in the elementary program. We do a norm-referenced for elementary students. We have the knowledge and we want them to have it. It also gives us a way of looking at our children against other children the same age across the country.
It makes me think about when I was in elementary school and how I would prefer the library and reading over anything else.
You would be amazed at how many people say that. It's what has attracted them to become Montessori teachers, or you're a parent, and they're looking for something different than a daycare center. They find us and they get completely captivated by our curriculum. They often say, "I wish I could go back to school and be a Montessori student."
So, people may have misconceptions about Montessori schools. One example I read was, many people believe that Montessori schools are only available to rich people.
That's an unfortunate [misconception]. Actually, Cincinnati uses Montessori education in some of the most popular magnet schools. I think probably one of the [reasons] is because many Montessori schools are tuition-based. You rely on your tuition income. But we also have a tuition assistance program that allows us to provide aid for any child.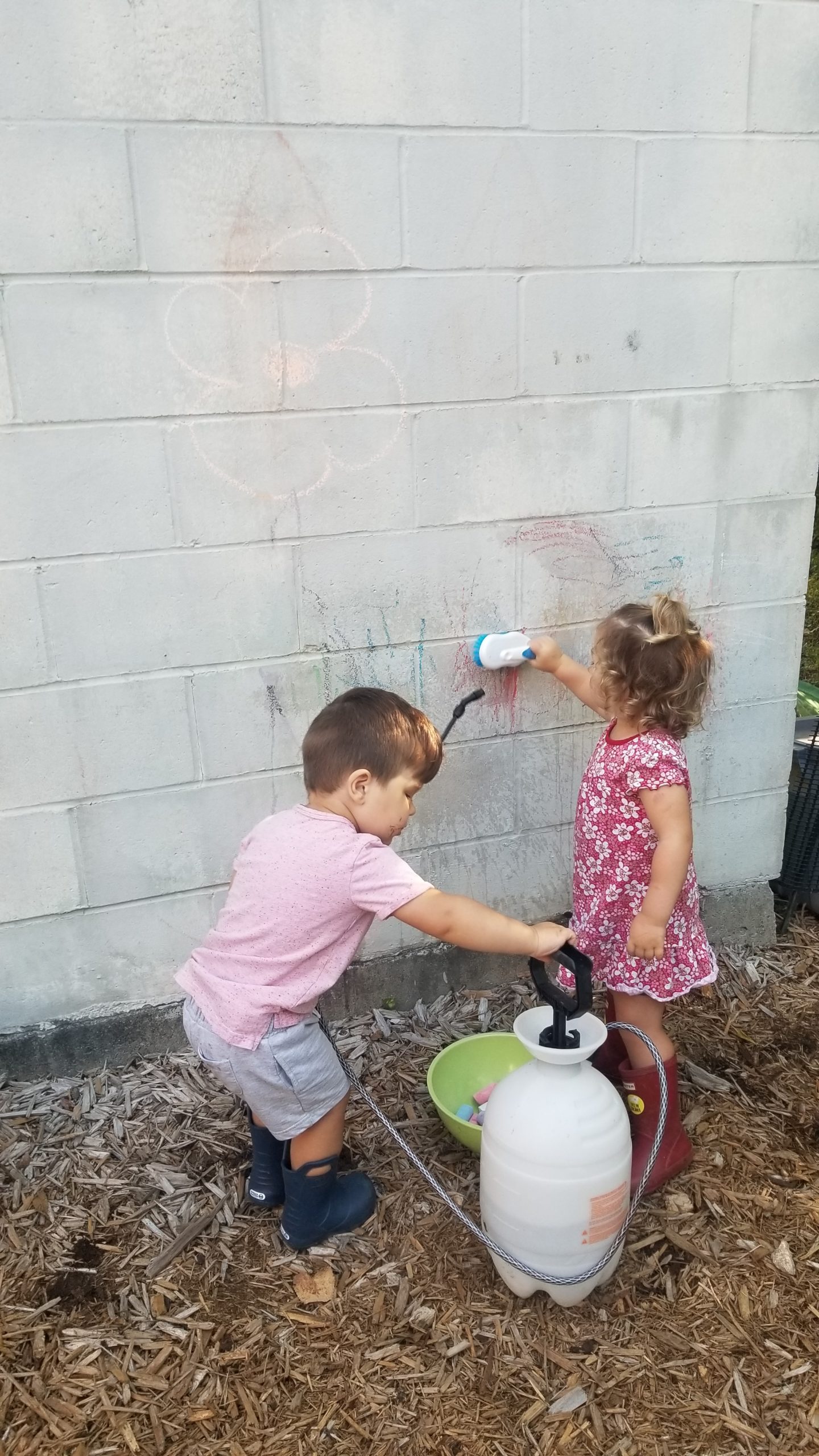 Students cleaning a graffiti wall
What led you to become head of the school?
The founding head of Northern Kentucky Montessori reached out to me when she was ready to retire in 2003 and asked me if I would help her find someone for the school. We tried to find someone. The problem was it was in her home, and she and her husband wanted to sell their home to move into a smaller place. After considering for months it was decided that I couldn't let the school close. It had a great reputation. It was one of the few Montessori schools in Northern Kentucky. And for some strange reason, I could do it.
What do you wish you had known when you started being head of the school?
It's been an enormous amount of work. I think, had I realized how difficult it would be at times, I probably would have been scared off. To be perfectly candid, there's nothing easy about running a small nonprofit private school. It's very challenging.
What are your reasons for wanting to join the Japan America Society of Greater Cincinnati?
Oh, that's really kind of an interesting story too. So, we are hoping to one day have our own campus out of the rented property. We were introduced to Andrew Lautz, and he is a member of the Japan America [Society of Greater Cincinnati]. He encouraged me to come to a meeting.
My goal being, we have as our mission for the school to educate children to be respected members of the global society. But it's really hard to be global in Northern Kentucky if you don't make a concerted effort to connect the community. So, I went to a meeting and met so many interesting people. So, that's how that happened.
How would you like to engage in the Japanese community? Do you have any ideas, or is that still in process? Are you wanting Japanese children to join the school, or are you interested in more culture-related activities?
Okay. Well, we had scheduled a time for Saeki-sensei (Principal of the local Japanese Language School) to come to my school. And we actually, before this happened with COVID-19, we had a flu epidemic and we had to close. And one of those days was the day he was supposed to come. So, we had to postpone it, to have him come over. But we will definitely do it.
I hope he does get to visit the school sometime in the future. Is there anything we should be looking out for in the future, or is it just, we have to wait for the crisis to slow down, and then see where we go from there?
Well, I think concretely, what we hope to get back to, other than just getting back to school and working with the children again and, you know, we miss them terribly, will be to try to relaunch our main efforts and find a piece of property and be able to raise enough money to really plant the school permanently.
Well, thank you, Julia, for taking time out of your day to be interviewed for our Japan America Society of Greater Cincinnati's community spotlight. I really enjoyed learning about you and the Montessori schools.
Well, thank you for inviting me, Anna. It was really a pleasure to talk to you.