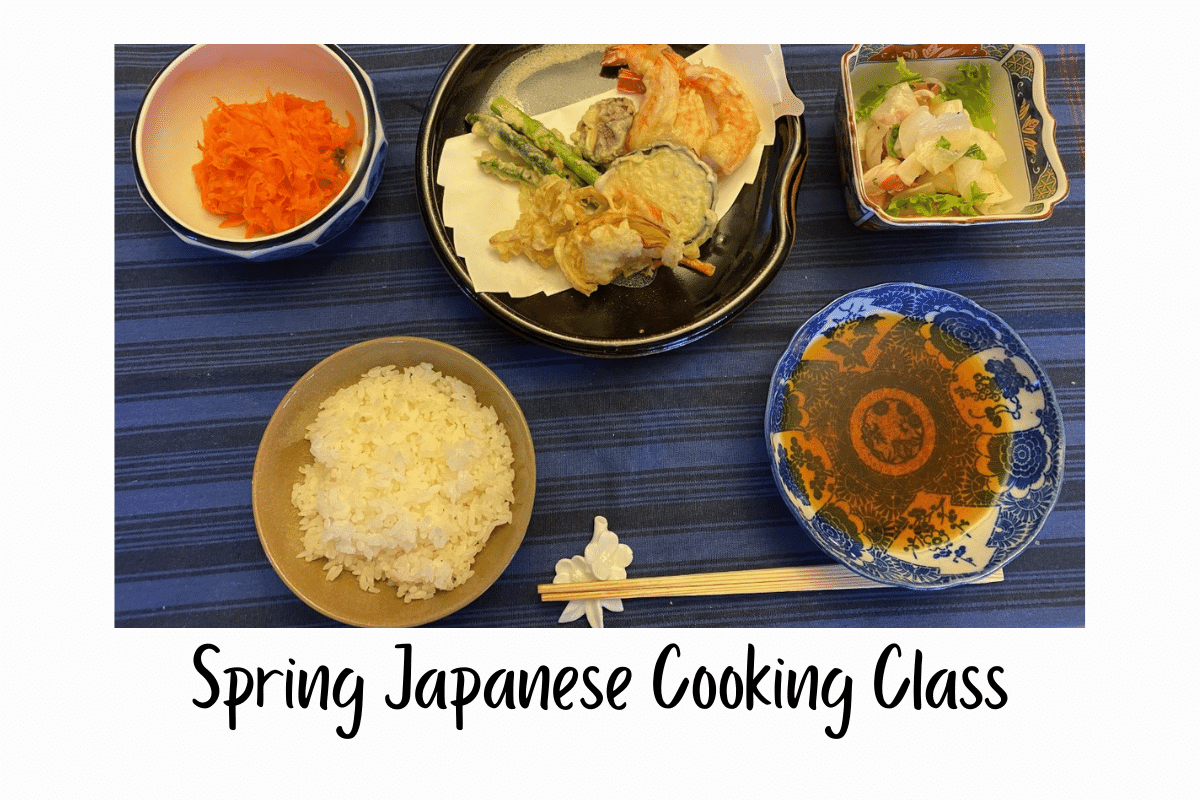 We Completed Our Spring Japanese Cooking Class!
Our Japanese Cooking series was off to a great start on Friday, April 9, with Teruko Nesbitt teaching us how to make Tempura, Carrot Salad, and Daikon & Prosciutto Mix via Zoom. We had a full class, and attendees asked lots of great questions. We learned important tips such as why we should use only ice-cold water when mixing up the Tempura batter,  how to prepare raw shrimp before dipping them in the batter, and why it's best to keep the oil as clean as possible during the cooking process. As you can see from the photo she took just after the class, the food looked delicious!  
Please stay tuned for our Summer Japanese Cooking class, to be announced soon.  
In the meantime, check out a list of our upcoming cultural events here.