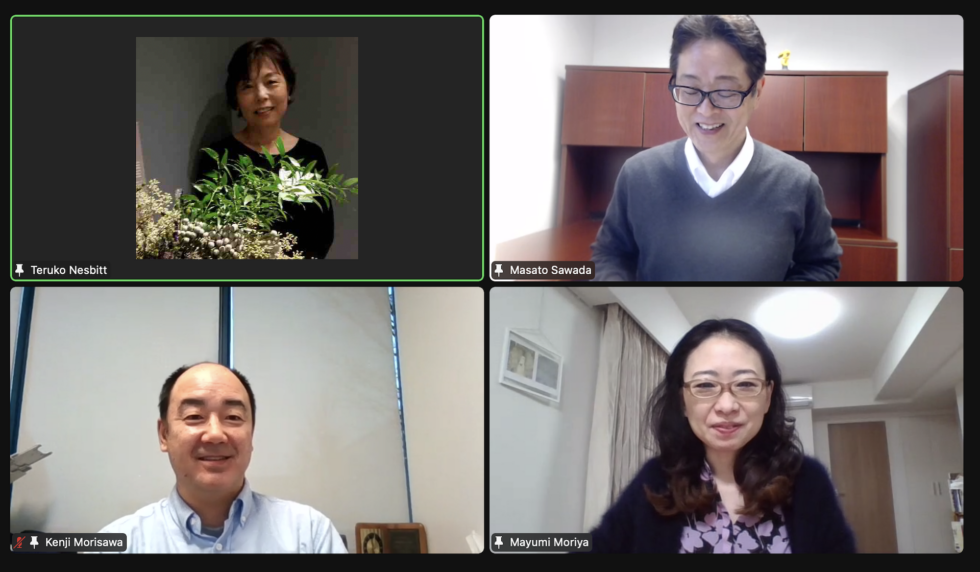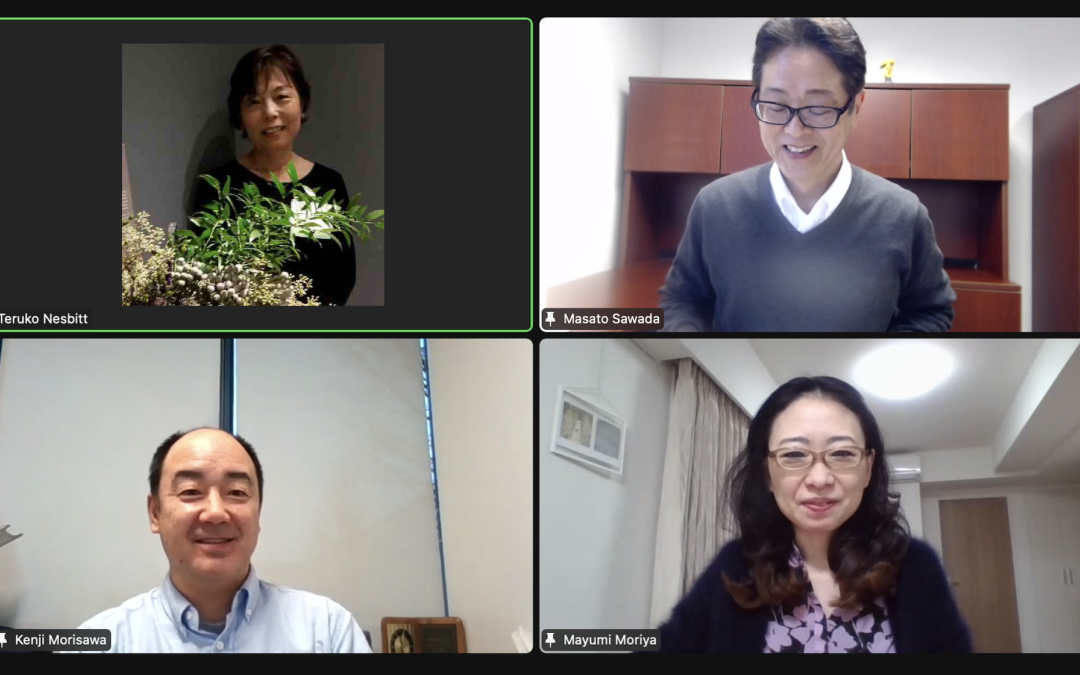 On Thursday, February 17th, we held a Zoom webinar and had the opportunity to listen to the thoughts of 3 Japanese executives from JASGC member companies including Mayumi Moriya from Kao, Masato Sawada from YAC Robot Systems, and Kenji Morisawa of Mitsubishi Electric Automotive America, Inc. They discussed a variety of thoughts and ideas about American and Japanese business culture and how they personally dealt with the challenges they have faced on the job.
Below are some quotes from the panelists.
"Changing jobs is common in the United States. In Japan, you stay with a company for 30 to 40 years." – Masato Sawada
"Presentations are handled differently. For example, a Japanese audience looks at the screen or actual presentation, while Americans are more interested in the speaker." – Mayumi Moriya
Event moderator, Teruko Nesbitt, asked: "Why is it that with meetings, we are strict about the starting time but lenient about the ending time?" I think this is something that is slowly being learned.
Kenji Morisawa mentioned that since COVID, '…many Japanese companies are very strict with the way they use their employees' time.' "
Special thanks once again to the Japan Foundation Center for Global Partnership for sponsoring the event, and to those attendees who made donations. Much appreciated!
Interested in move events? Check out our events page: jasgc.org/events